Exhibitions in October
10.11.2017
During the October time you had opportunity to visit GHH-BONATRANS booths at several places all over the world. Atlanta, New Delhi or Shanghai – we have been there!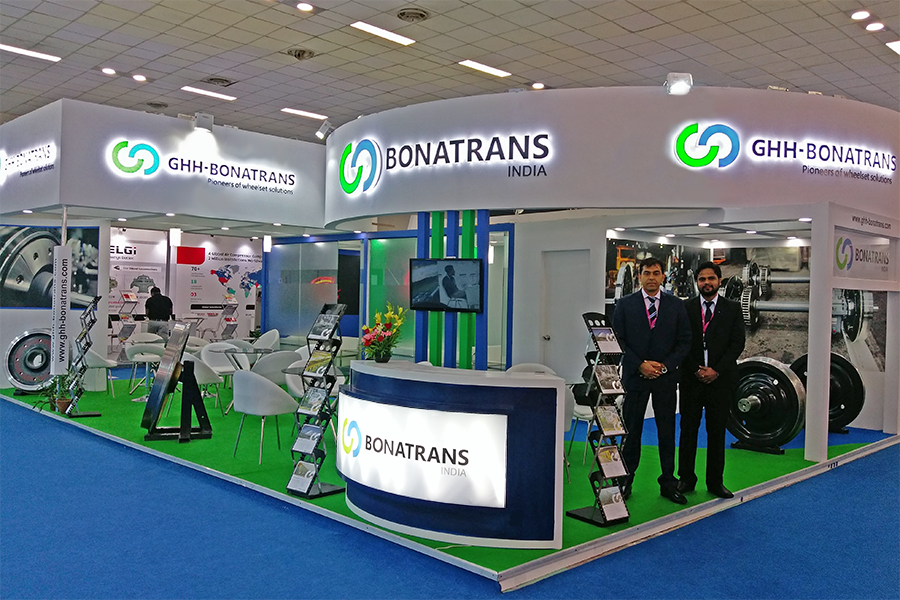 Firstly, the APTA exhibition took place in Atlanta from 9-11.10.2017. That was a premiere for our company to participate with the own booth.  In cooperation with local agency we prepared the amazing place for our customer and employees to stay in.
Nearly after the APTA exhibition we turned our attention and effort to India.  The IREE 2017 (11-13-10.2017) was held in New Delhi. Colleagues from the local company Bonatrans India took care of the organisation agenda. GHH-BONATRANS was presented at the booth of 70 sqm with 3 exhibits.
The third exhibition in a row we took part in was the Modern Railways in Shanghai at the end of November (26-29.10.2017). The exhibition was staged for the first time in 1992 and from that time became one of the largest international railway event in China.