Autumn Fairs: India / China / Japan
1.12.2019
The GHH-BONATRANS Group regularly participates in innovation fairs, not only in rail transport.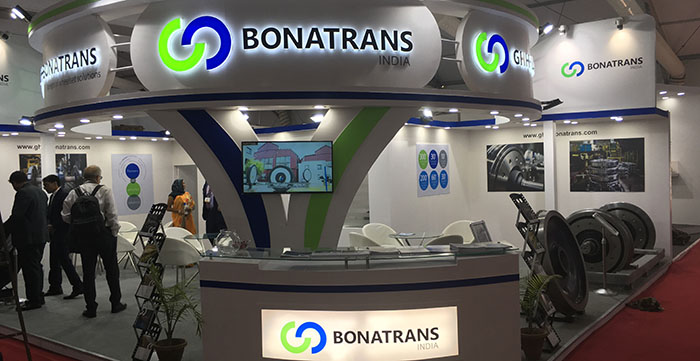 The 13th International Railway Equipment Exhibition (IREE) was held from 22 to 24 October in the capital of India, New Delhi. This event is considered to be  the largest trade fair of its kind in India. Exhibitors and visitors from at least 20 countries, including BONATRANS representatives, were present on behalf of  their subsidiary in India. Employees of the company participated actively, including professional presentations, namely the Global Trends in Technology panel, where Pavel Wilczek presented the issue of noise reduction on wheels of rail vehicles.

Modern Railway is a major international railway exhibition not only in China but also throughout Asia. The GHH-BONATRANS group also took part in the event, which took place from 20 to 22 November at the National Congress Center in Beijing this year. The aim of this international event is to present the achievements of China's rail systems over the last few years and to present the world's latest equipment and technologies used in passenger and freight services.

 Another already attended fair GHH-BONATRANS attended is Mass-Trans Innovations, which took place on 27-29 November in the country of the rising sun, Japan. It was the first BONATRANS booth at the largest exhibition in the country, where the company's delegates met a number of local potential customers, rail vehicle manufacturers, metro and rail operators, as well as gearbox manufacturers. BONATRANS already supplies to Japanese manufacturers for their export orders, with this participation they wanted to move towards supplies for trains running in Japan.